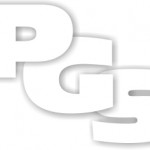 FEDERAL RUBBER STAMPS
Federal Rubber Stamps went in to liquidation in November 2017.
PG Stamps are able to help you with any of your stamping needs. From hand stamps to self-inking rubber stamps.
We supply Justice of the Peace, Common Seals, Name and Address, Company Logos, Large Pre-inked and Daters.
Choosing the correct size and type of stamp is not a problem. Contact us and we can help you by providing a proof of your stamp.
Phone, fax or email us to get a quote. Click on the images below to purchase online.