GREAT WALL Automatic Numbering Machine $66.00 incl. gst.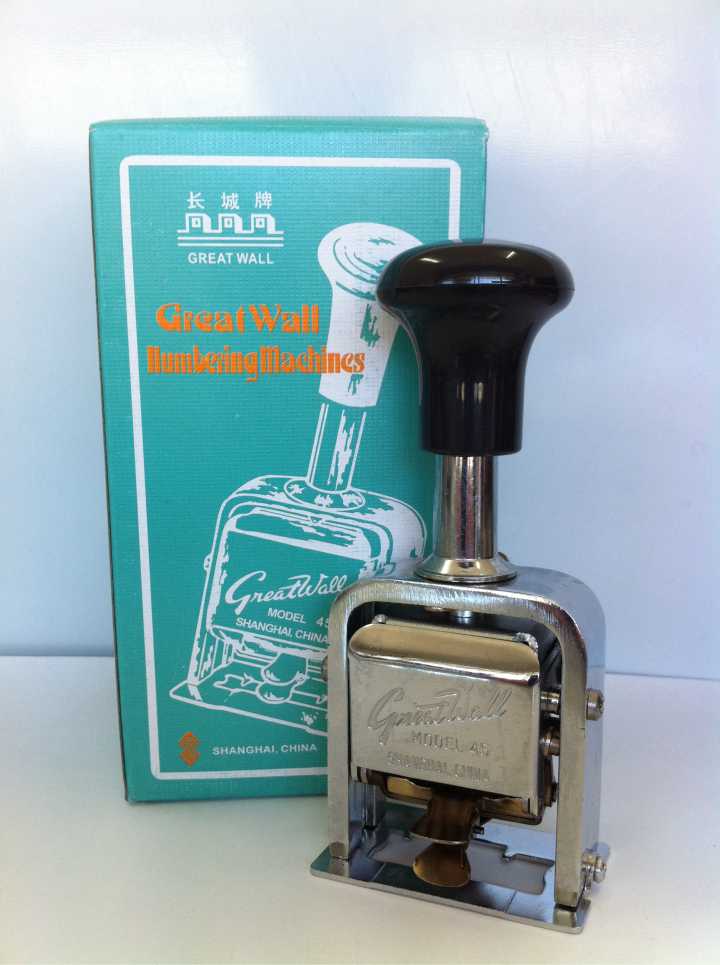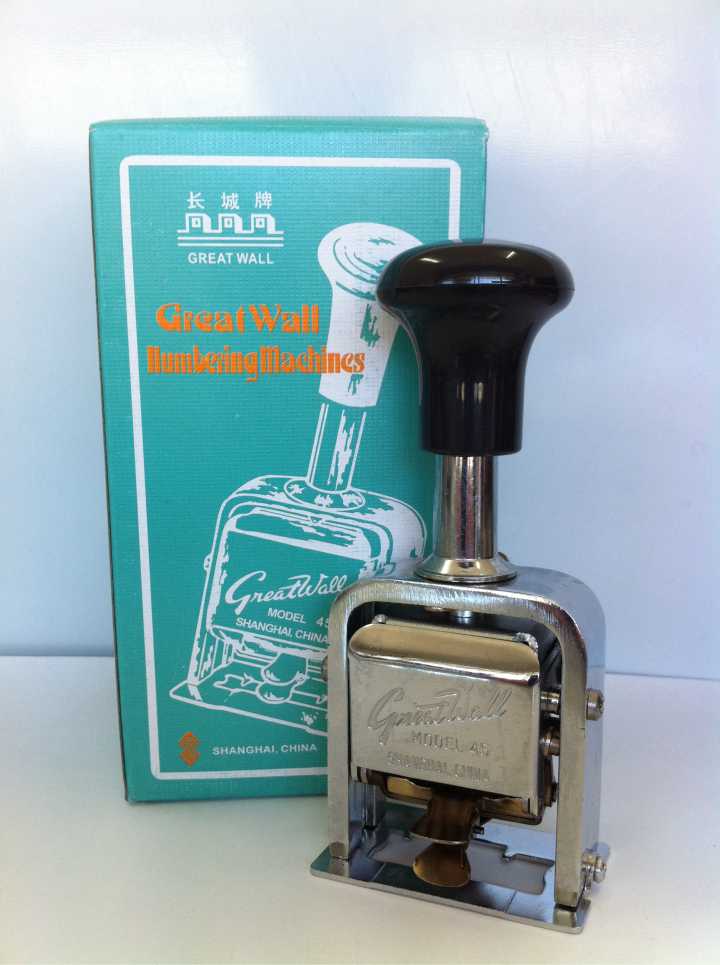 A one-time price of
$66.00
will be added to your order.
GREAT WALL Automatic Numbering Machine.
This automatic numbering machine is constructed from metal making it a heavy duty numberer which is very sturdy and durable.  It has 6 wheels so the numbers can go up to 999999. The numbers measure 5mm in height.
The GREAT WALL has 8 actions.  Actions are numbered 0, 1, 2, 3, 4, 5, 6 and 12.
You can set the machine to 0 and it will perform repeat actions of the same number. Setting the dial to 1 will tell the machine stamp to stamp consecutively. The No. 2 setting stamps duplicates, No. 3 triplicates etc. 
Each machine comes with a spare pad, a stylus for moving or resetting the number wheels and a bottle of ink.
Use only oil-based ink in this machine to prevent the rusting of the wheels and to ensure a smooth action.