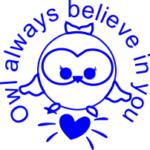 Themed Personalised Teacher Stamps Australia are now available. Our inspiration is to make learning more fun!!
Self Inking
Several sizes are available in this new self-inking range making sure that there is a stamp to suit your marking needs. 
Themed Stamps
Add a bit of fun with our themed characters when delivering your message or instructions to your students. There are many stamps to choose from and you can mix and match a character with different wording making our stamps flexible enough to meet your requirements.
The product description area includes the options that are included in each stamp.
Self Assessment
Self Assessment stamps are a larger size in order to fit the amount of information needed and to include our cute characters. These are a great tool in encouraging the children to analyse their own work and promote autonomous learning.
Customised and Non Personalised 
Customised and Non personalised stamps are included in all themes. You can mix and match to make sure you are getting exactly what you need.
Teacher Stamp Categories
Stamps can not only viewed by theme but by categories therefore making it easier for you to find what you are looking for. 
Fully Customised
Change the information on any of the stamps to suit your requirements.
D.I.Y Stamps
D.I.Y stamps are also on offer…….Design It Yourself just to make sure you get the most out of your stamp and make it exactly as required. 
Self inking rubber stamps are quick and easy to use and can be re-inked when needed. Contact us if you are unsure of the options available on any particular stamp and we will make sure the stamp suits your needs.
Price Graphics Stamps is our new website that we decided to dedicate to our Personalised Teacher Stamps .Click on this link to be re-directed  to that site.
Click here to see a few samples of school office stamps
To place an order online follow the links and complete. If you have any other queries please email us.
Email: pg_stamp@bigpond.net.au