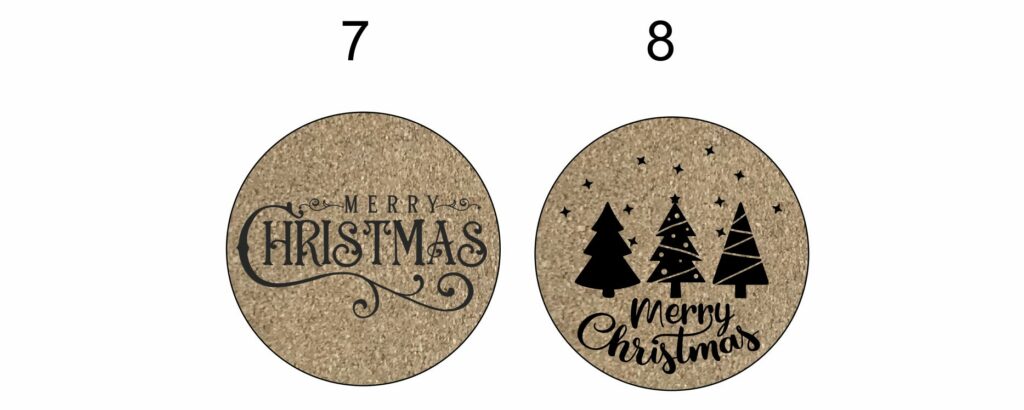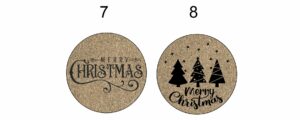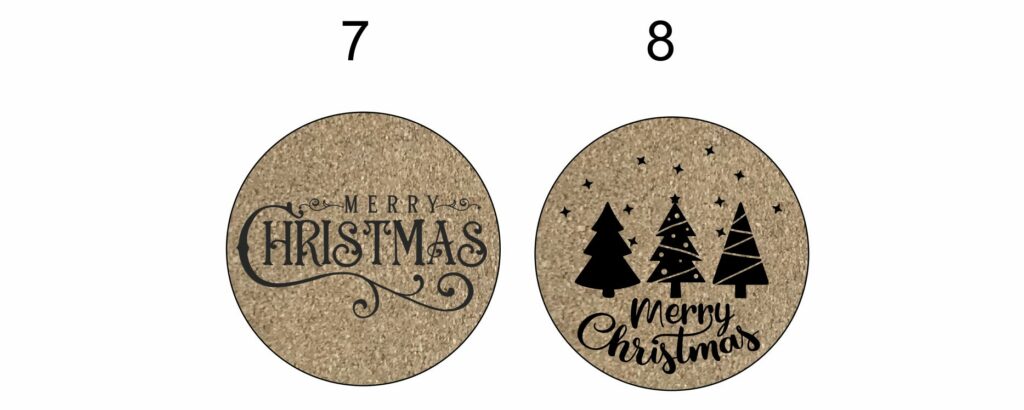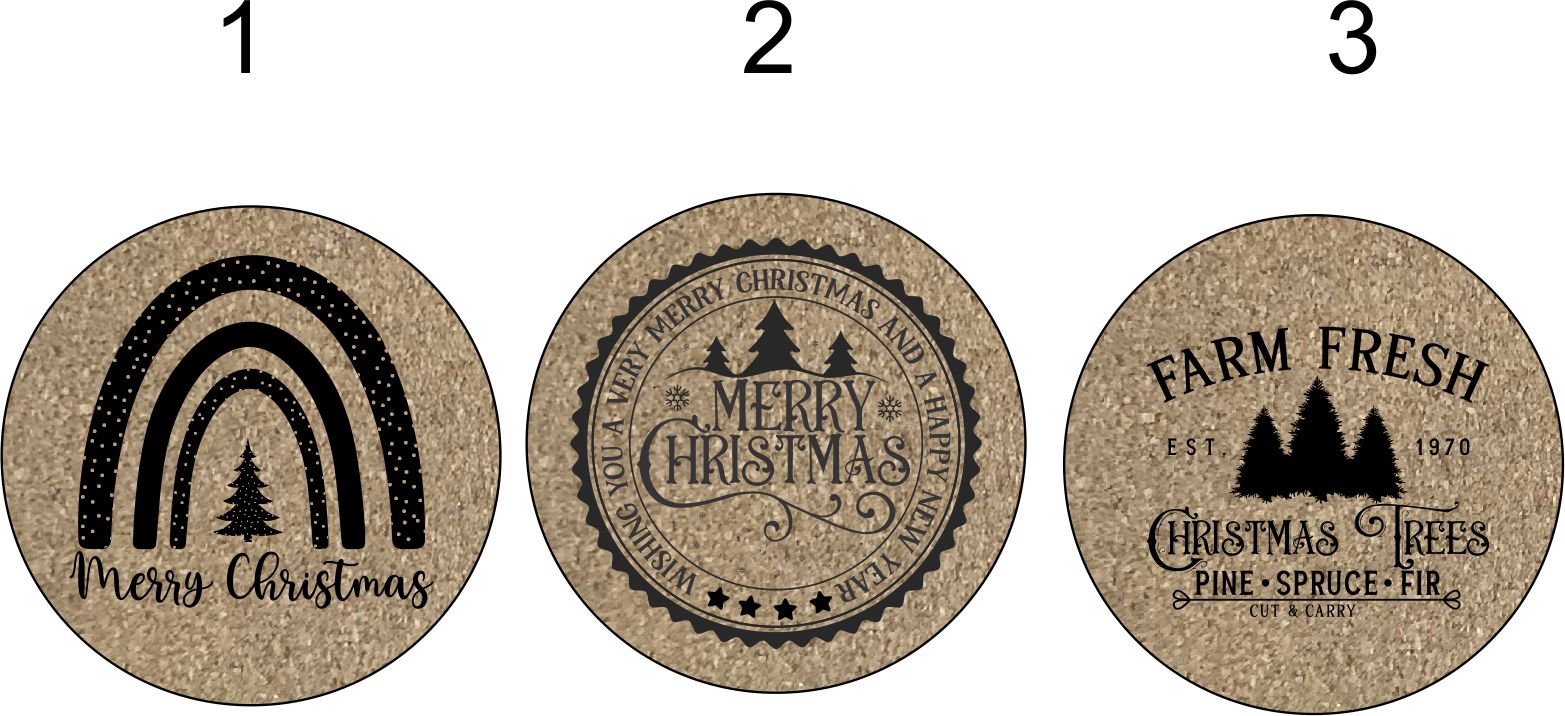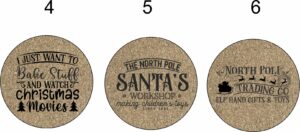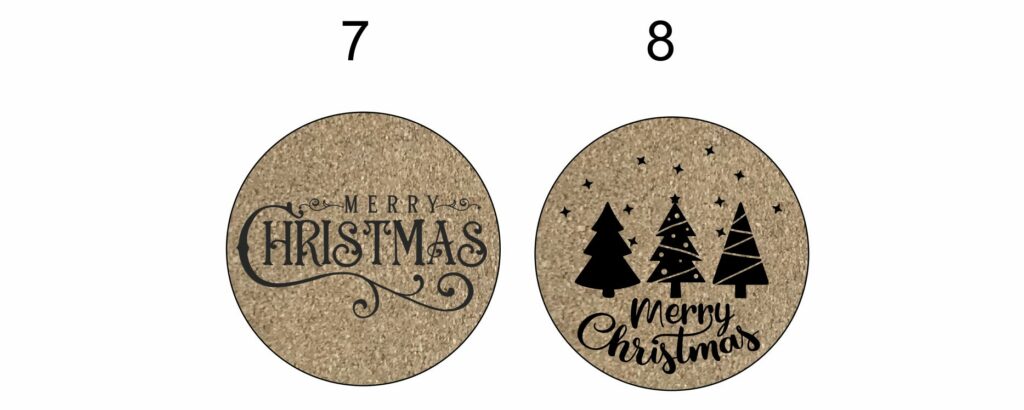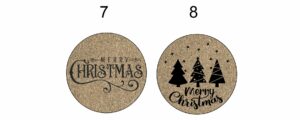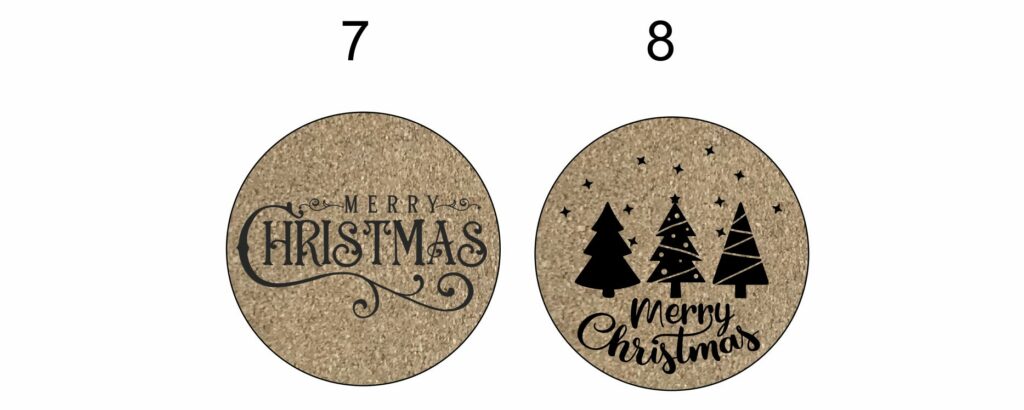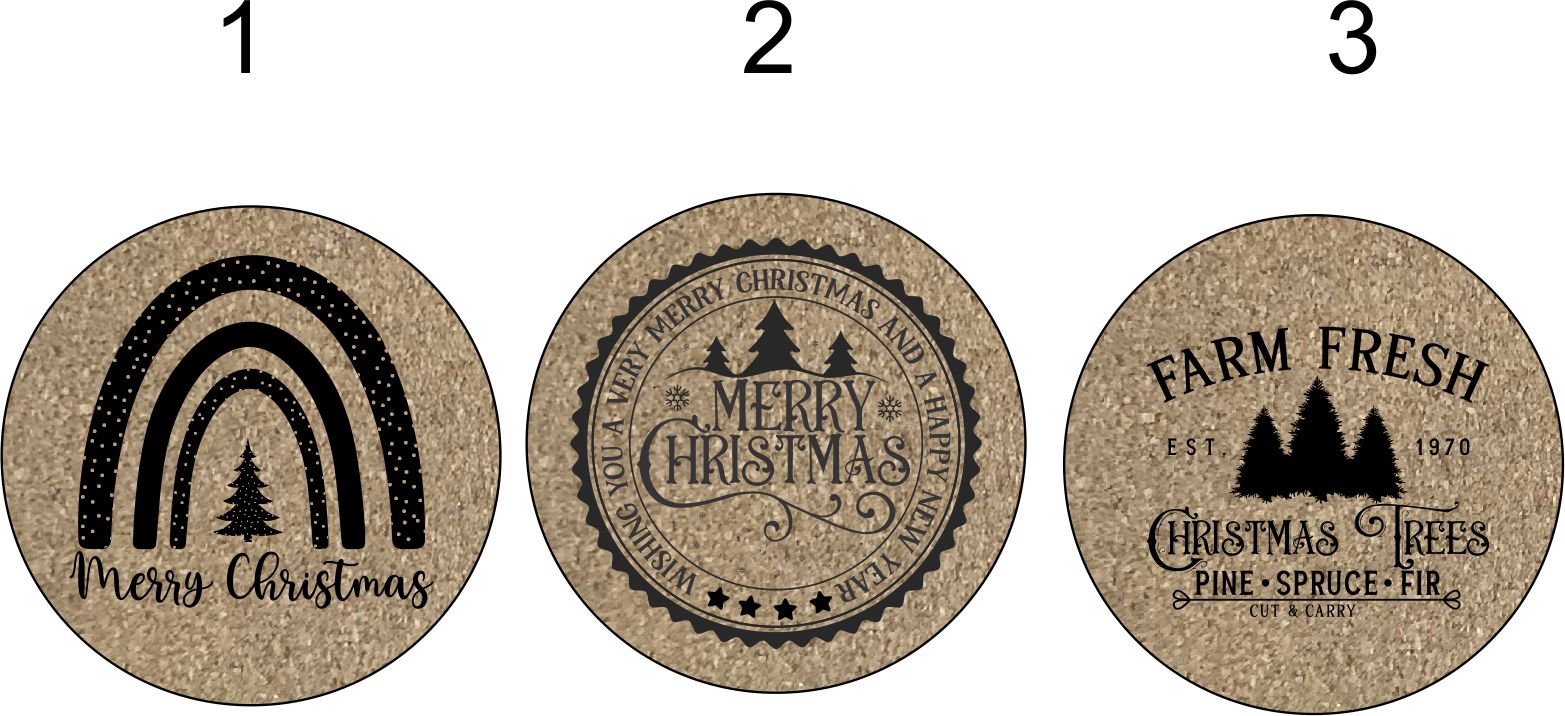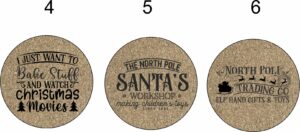 A one-time price of
$4.00
will be added to your order.
Our Cork Coasters are available in a range of themes or personalised with your name.
These particular coasters feature a CHRISTMAS theme.  You can purchase one or more coasters but there is an option to select the set of six (tick six designs) to save you some money as there is a discount for the set. 
Ordering
If ordering more than one and less than 6 coasters, choose your total quantity then tick the numbered coasters you require. For eg. you would like 3 coasters...Nos 1, 5 and 6.  You can tick more than one number OR you can choose to purchase a set of eight (last option) 
Material and Measurements
The coasters have a thin cork top with a mdf base.  All together the coaster measures 3mm in thickness and 10cm in diametre. 
Application
Great for coffee or tea but equally as useful for beer, wine or spirits.  
Engraving
We laser engrave the coasters giving them a chocolate brown burn which looks great with the cork background. 
These coasters are not toys and should be handled accordingly.