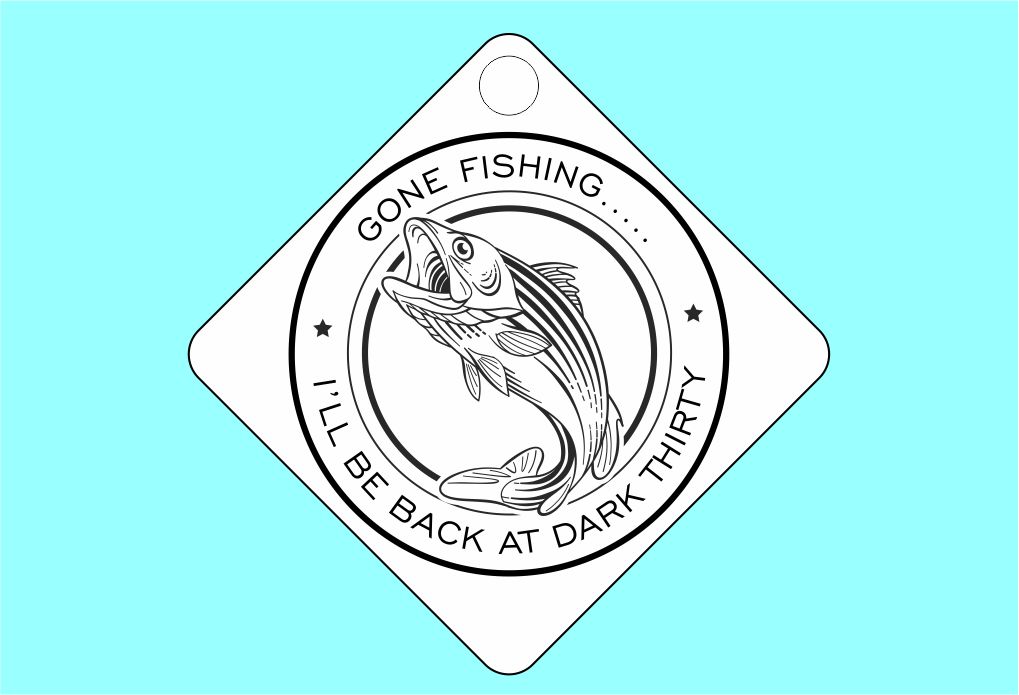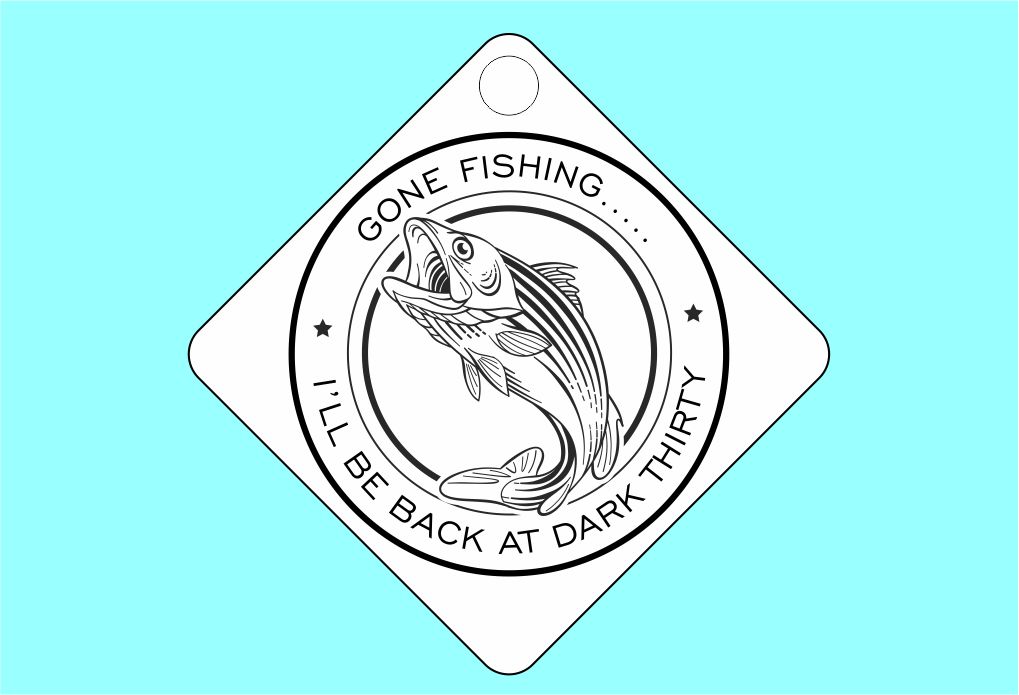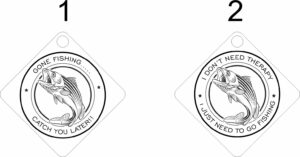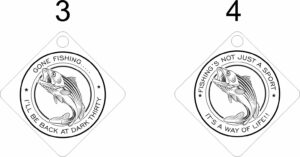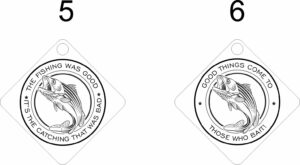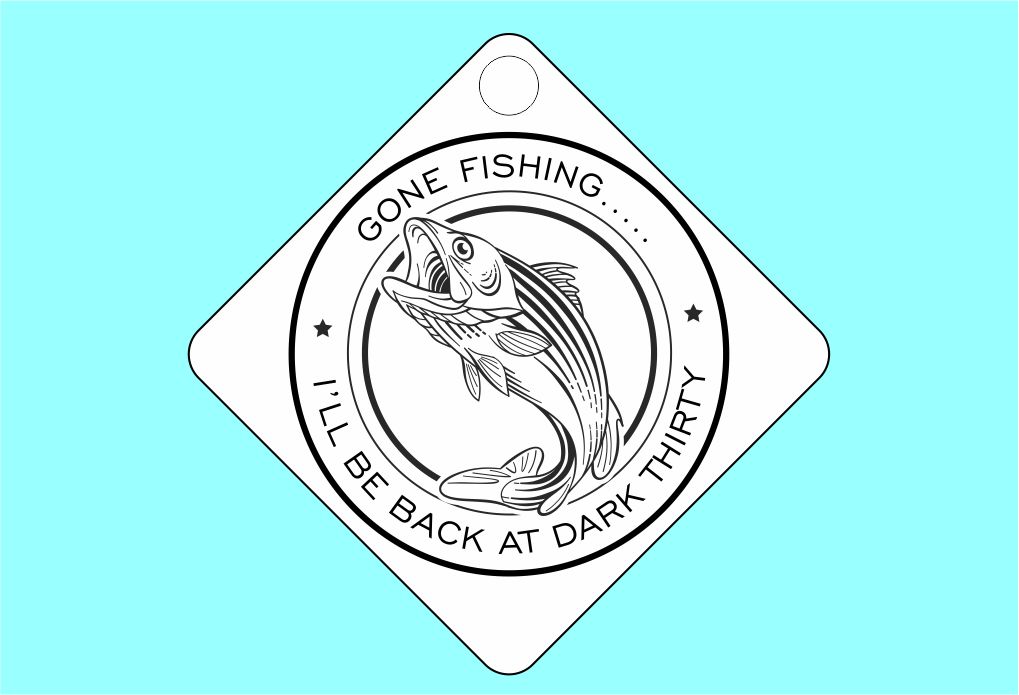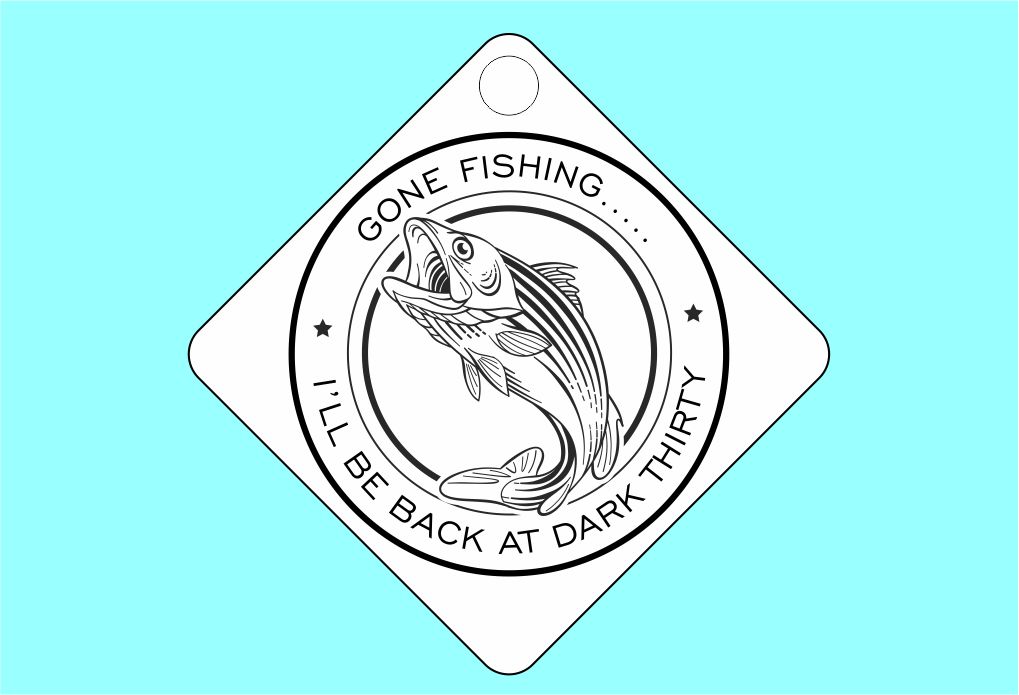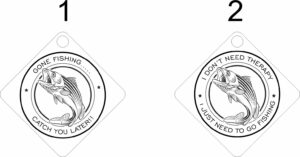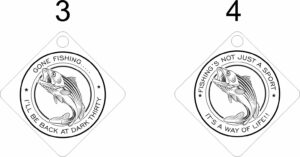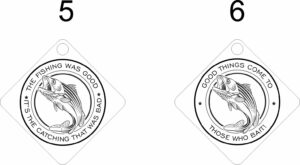 A one-time price of
$7.00
will be added to your order.
Keyrings Fishing Theme
These adorable key rings would look great on fishing tackle boxes, backpacks, sports bags, golf bags, computer cases, use as key ring, zip up lunch boxes, coolers  just about anything you could imagine. 
Materials and Measurement
The tags are supplied in timber, acrylic or mirror acrylic. Measurements are 4cm  x  4cm .
The timber tags are made from 3mm plywood and are laser engraved leaving the engraved area with a brown burn finish.
The plastic tags are made from a UV-resistant acrylic based laminate measuring 1.6 mm in thickness for both indoor and outdoor applications. The mirror tags are 3mm thick and the laser burn has a white finish. The laser engraved area on the 1.6mm acrylic will be as per the colour swatches.
Customisation
You have a wide range of images to choose from.  If you have your own artwork and would like to turn that in to a key ring contact us by email or phone and we can sort out the best option for you. 
Colour choice
Your key ring can be supplied in a plywood, mirror or acrylic. 
The timber is light coloured and when lasered shows a high contrast brown burn. We have many colour choices in the acrylic. To see what colours and contrasts are available, just look at the images attached to this product and/or see the colour swatches in the product information collection area. The mirror finish comes in a silver mirror finish. 
Key Ring Attachment
The tags are supplied with a key ring connected to a snap hook. You can put your tag in the ring or the snap hook, whichever suits your purpose best. 
These key rings are NOT TOYS and should be handled accordingly