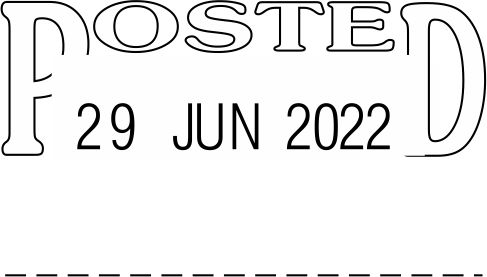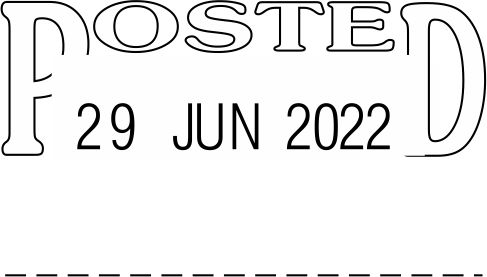 A one-time price of
$32.00
will be added to your order.
STOCK POSTED DATE STAMP. This Stock Posted stamp has a changeable date and is self inking.
Structure
Our standard self inkers are made of recycled plastic with a rubber dye mounted on to a die plate and the inked pad is inside the machine.
The image area of this machine is 41 x 24mm
Ink Colour                                                                                                                                                                                                                                                                              The date is in Red ink and text around the date is in Blue ink
Re-Inking
Under normal conditions you should get between 5 and 7000 impressions from your stamp. Don't leave your stamp in the sun or it can tend to dry the pad out a lot more quickly.
These stamps are easily re-inked or you can purchase a new pad. We have all the pads and inks in our
online store. 
Quality Product and years of experience
You can be assured that we are providing a great product. We stick to the brand that we know and trust
and we have the experience to produce a stamp of the highest quality.
Our slogan for the past 35 years has been "Don't Write It.....Rubber Stamp It!! Our stamps can save you a lot of time and effort and we strive to supply a great product for a reasonable price.
In Stock Onsite
Our self inking stamps are kept in stock onsite meaning not only great prices but we can offer a fast, efficient service.